The best part about this is that it's just in time for the holidays. We can all agree that the Apple Watch is pretty expensive, especially if someone wants it as a gift. It might not be in your budget to actually give someone a brand new smartwatch, but you can certainly offer them something useful still. Any one of the accessories we discuss below would make a great gift for someone that already owns an Apple Watch, or will soon be getting one.
Even if you're checking out this list with no intention to buy a gift, there are a lot of useful Apple Watch accessories listed so be sure to give it a read!
Casetify Bands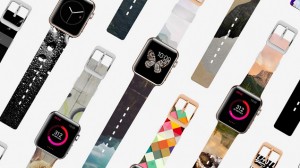 One of the most difficult decisions a new Apple Watch owner will face is what model they want to purchase, and furthermore what wristband – including the color and style – they would like bundled with their new watch.
What might take away some of that guesswork is informing you that you can actually swap out the bands later. Yes, this means you can install a fully personalized band, and that's exactly what Casetify specializes in.
There are a variety of pre-existing strap designs and styles to choose from if you just want some ideas. Otherwise, you can upload a photo from Facebook or Instagram to have printed on a band. So, if you want a picture of your fluffy cat on your personalized Apple Watch band you can do that.
After designing the band, you can also choose between the 38mm or 42mm size bands, which are the two different Apple Watch sizes that are available to purchase.
A customized band is $70 through casetify's online storefront, and it comes with free shipping.
Nomad Pod Portable Charger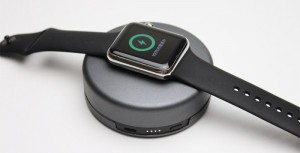 One of the most frustrating limitations of the Apple Watch is that it only lasts for about a day on a single charge, less if you use it heavily. That means if you have a long day planned or you're on a trip, there's a real possibility that it will die on you before you can get to a charger. Luckily, the Nomad Pod is a portable charger designed specifically for use with the Apple Watch.
It includes a 1,800mAh battery which is enough to charge the Apple Watch completely a total of four times. Meaning, it can last you an additional two and a half days or so. You can just plug the cable into the micro USB port on the side and off you go, oh and the pod fits neatly inside your pocket. Don't worry about lugging around the charging cable for your watch either, the pod conveniently opens up to reveal a compartment for the cable.
Hyperlink Stainless Steel Band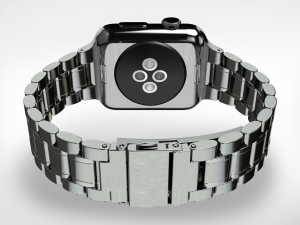 If you buy the Apple Watch Sport model you won't get a stainless steel band unless you fork over the extra cash. The beauty of it is that you don't actually have to buy Apple's band, there are other options like the Hyperlink Stainless Steel Band which only costs $50 — it's $300 cheaper — and is made of the same 316L stainless alloy as the stock bands.
WatchKeeper Case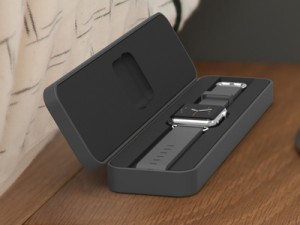 Let's face it, you're going to have to take off your Apple Watch every now and then. Maybe you even want to stow it away in your luggage during your flight? The WatchKeeper is a unique case designed for the Apple Watch that can hold the smartwatch, Magsafe connector and charging cable all in one space.
You can also place your watch inside the case at the same time it's plugged into the charger so it doubles as a stand of sorts.
The case is designed with a steel unibody core, so your watch will be perfectly safe inside. The exterior is adorned with a leather finish that looks great.
Your Apple Watch is pretty stylish on its own, so why not store it in something that looks and functions just as good? The WatchKeeper is about $60through Studio Proper's online storefront. It comes with free global shipping and a one-year warranty.
Mega Tiny Corp Apple Watch Screen Protector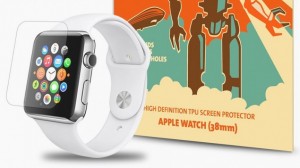 Screen protectors are a dime-a-dozen these days. Problem is, most of them come in larger sheets and you have to chop them down to size yourself and apply them. It works much better — in terms of protection and usability — when you have a screen protector that's been designed to fit a specific device.
Mega Tiny Corp has created a screen protector for the Apple Watch. They promise edge-to-edge device and screen protection for all sizes: 38mm or 42mm. In addition, they claim it works great with Apple's force touch technology. The protector also happens to be bubble-free, shatter-proof, and smudge-resistant.
This particular screen protector can be purchased on Amazon for $6.99. Not bad at all. As an added bonus, the listing claims it can protect your device from "laser-shooting-robots and zombie attacks!" Phew, because we were really worried about that.