t seems that really good looking smartwatches are hard to come by these days. Sure, you have options like the Moto 360, Asus ZenWatch and LG G Watch R, but they're definitely not for everyone. For instance, all of those devices have a seemingly masculine design. If you're looking for something a little more feminine, you'll have to make do with installing a custom wristband.
That said, even some of the devices on the market are extra bulky and geeky looking. The Moto 360, for example is a pretty large device and on smaller — or thinner — wrists it can look pretty massive.
Why are we dredging all this up again? Because Huawei just unveiled an attractive and stylish smartwatch that might change all that. The keyword in that statement being "might."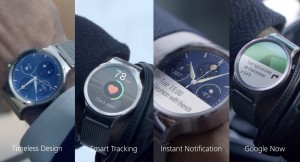 Huawei flashed around some top notch images of their upcoming flagship wearable, rightfully dubbed the Huawei Watch. Already critics are hailing it as one of themost attractive Android Wear watches in existence. It might be a bit of a stretch, but the device does look great. Who knows, a lot of you out there might even find it to be true?
As we know well in the gadget and tech world, looks aren't everything, so what does the Huawei Watch have going for it besides appearance? Is it worth the asking price? Is it really as attractive as media outlets are saying? Is this finally a watch that everyone can get behind, no matter what kind of style they like? Let's take a closer look and see what the Huawei Watch actually has to offer.
Huawei Watch Features and Functionality
We don't have the complete list of specs just yet, all we know is what Huawei's shown us so far. That said, we know enough to be sure this is going to be one impressive device. The screen alone is one of the best on the market.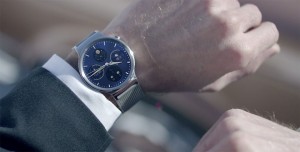 The Huawei Watch features a 1.4-inch perfectly round OLED display operating at a resolution of 400×400. Better yet, it's packed with 286 pixels per inch, which means it looks damn good. The frame is only 42mm in diameter, which — for a smartwatch — is pretty thin.
It comes with 4GB of internal storage, 512MB of RAM and Bluetooth LE wireless connectivity support. The processor hasn't been named yet, so it's unclear at this point just how powerful the watch will be but with Android Wear powering the software it should run just fine. In addition, the Huawei Watch includes an integrated heart-rate monitor and a six-axis accelerometer. To translate, that last piece of hardware means it should be able to track a whole slew of fitness data on top of heart-rate, such as calories burned, steps taken and more.
Unfortunately, the biggest mystery seems to be the battery life. There's been no mention of an estimated runtime for the device nor has there been anything offered as to internal battery capacity.
In fact, there's been no mention of a release date or price either. Huawei has just said the watch will be launching sometime later this year in 20 different markets. Although we're not entirely sure it's going to be available out west, we'd be willing to bet that this thing will get some kind of US release. Here's hoping so, because those import prices can be a bit pricey at times especially when it comes to shipping — plus it takes forever unless you go with overnight shipping.
Huawei Watch Design and Style
The first thing you'll notice about this thing is that it's absolutely stunning. Perhaps even more surprising is that the design is decidedly unisex. It doesn't matter what kind of watchband you slap on it, the watch still looks great. That means, you could slap on a more feminine band or something more masculine like a dark leather or stainless steel. It comes in several different flavors too including one with an all-black bezel and a chrome-style one. As for the bands, you can choose between leather, metal lugs (stainless steel) and combination metal mesh straps.
The crown — the dial you'd normally use to change the time on a traditional watch — serves as the power button. This is pretty unique, albeit somewhat similar to Apple's plan, which is to use the crown as an alternate control device.
The watchface is round, just like the Moto 360 or the LG G Watch R. The difference with the Huawei Watch is that the bezel is pretty thin, although it does have a more traditional bezel. It looks a hell of a lot like a standard wristwatch, which is where the sweet spot of the market seems to be. If you can deliver a smartwatch that doesn't look like a smartwatch, you're set for success. It also helps that the Huawei Watch is curved to match the contours of your wrist. You'll notice a lot of traditional watches use this same design, which helps them appear to be much thinner when in fact they're quite thick.
The materials appear to be premium, with gorgeous and durable leather used as the band. The screen is protected by sapphire crystal which is nigh indestructible — being that it's both scratch and shatter resistant. If you've never heard of sapphire crystal before don't worry, it's supposedly more durable than sapphire glass.
Huawei Watch to Be Unveiled at Mobile World Congress 2015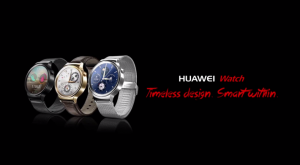 The Huawei Watch was unveiled — and is now on demo — at the Mobile World Congress, 2015 happening in Barcelona, Spain today (March 2nd) through the 5th. That means, if you keep your ear to the ground when it comes to tech news, you'll be hearing a lot about Huawei's Watch, right along with a list of several other devices. That also means we'll be seeing a lot more promotional materials for the device, like the image to the right.
Huawei did have a couple videos posted — they actually leaked — that showed the entire design process behind their new watch. Those videos have since been pulled, but don't fret because they've been replaced by official videos.
If the company wants to compete with Apple Watch they'll have to come up with a competitive pricing plan, especially considering the news that Android Wear smartwatches are rather lukewarm in terms of popularity and sales. Apple's premiere device is set to start at $350, but we're willing to bet the Huawei Watch will be much cheaper. We'd venture to guess the price will be somewhere between $199 and $299.
At the very least, this is proof that smartwatch and wearable manufacturers are moving in the right direction. These devices are becoming more about design and style than anything else, and let's be honest, when it comes to a device you'll be wearing on your person at all times, it needs to look good. It doesn't hurt that the Huawei Watch will compliment modern style and fashion, no matter what you're wearing. Plus, as with most smartwatches, you can swap out the wristband at any time allowing you to truly tailor it to fit your outfit.
What Do You Think of the Huawei Watch?
Now that you've seen it a little closer and know more about it, what do you think of the Huawei Watch? Are you excited to know more about it, and learn a price? Are you already planning to get one for yourself, or have you already decided it's not for you? Feel free to join the discussion!